Posted on February 5, 2016 at 8:50 am
Canawrap Video Quick Clips showcase how our customers are getting THEIR message moving by working with the multi-award winning team at Canawrap…all under 60 seconds!
Below are a two Quick Clip(s) examples featuring JRfm and another featuring The Open Road Group & Jaguar Land Rover Langley
Your can view all of our videos on our YouTube page where we feature our Canawrap Discovery Videos as well as Vlogs and Specialty Wrap Videos, we encourage you to subscribe so you can be updated when we release new valuable video content!
To get YOUR message moving contact us today!
Posted on January 7, 2016 at 5:33 pm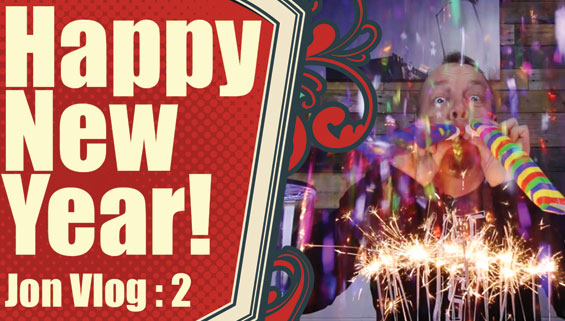 In Vlog 2, Canawrap and Jon bring in 2016 with a bang! (and LOTS of sparkly confetti that will be around the shop for the rest of the year), a whole bunch of THANKS for 2015 and excitement for what the new year has to offer!
Check out the video on our YouTube page and be sure to leave a "thumbs up" and your comments!
We want to know what your three 2016 new year commitments are this year for either yourself personally or for your growing brand!
Posted on December 18, 2015 at 8:42 am
Canawrap had the opportunity to be featured in the 2015 "Profiles of Excellence" Magazine along with 12 other amazing west coast brands that are all delivering excellence in their respective fields!
Jonathan Glen was interviewed and photographed for the piece and quoted in the article "…we do whatever it takes to make it a great experience and a great product. Excellence really comes down to feeling satisfied: it's consistently satisfying everything around you – the customer is satisfied, the staff know they've done a great job."
Great time and attention is put in to the product that Canawrap delivers, the experience that Canawrap delivers and the solutions that Canawrap delivers.
CLICK HERE to view the article
A gigantic thank you goes out to the New Westminster Chamber of Commerce, to TwinLens for taking the awesome pictures and to The New Westminster Record for splashing Canawrap all over the News Paper!
Get in touch with Canawrap to get YOUR message moving info@canawrap.com or call us 604-520-1164
Read more articles that Canawrap have been featured in by click over to our MEDIA section