Posted on February 12, 2016 at 10:39 am
Canawrap would like to extend a huge thanks to our amazing customers for all of the business and kind words they share about our brand and in thanks we would like to extend this limited time Valentines Special!
We are offering a $500 discount to all customers that order a FULL coverage vehicle wrap (with our with out roof) starting from Friday February 12th – Monday February 29th! RECEIVE A QUOTE HERE

Please note that this offer is only valid to customers that pay a deposit during the special offer time period of Feb. 12th – Feb. 29th, if you have received a quotation from us previous to the special offer date, please let us know, we will review your quotation and honor this special offer to you. All work on paid deposits to begin/finish with in 30 days of the paid deposit.
If you have any questions regarding this special offer do not hesitate to CONTACT us
To see some of our previous work please check out our GALLERY
In order to receive a quotation on your work, please head over to our QUOTE REQUEST PAGE and fill out all of the information
We look forward to getting YOUR message moving!!
Award winning customer service providers delivering award winning wraps along with award winning designs
DO YOU KNOW SOMEONE THAT CAN TAKE ADVANTAGE OF THIS SPECIAL? PLEASE SHARE THIS LINK TO THEM, CLICK THE LINKS BELOW TO SHARE ON YOUR SOCIAL MEDIA
Posted on February 5, 2016 at 8:50 am
Canawrap Video Quick Clips showcase how our customers are getting THEIR message moving by working with the multi-award winning team at Canawrap…all under 60 seconds!
Below are a two Quick Clip(s) examples featuring JRfm and another featuring The Open Road Group & Jaguar Land Rover Langley
Your can view all of our videos on our YouTube page where we feature our Canawrap Discovery Videos as well as Vlogs and Specialty Wrap Videos, we encourage you to subscribe so you can be updated when we release new valuable video content!
To get YOUR message moving contact us today!
Posted on January 7, 2016 at 5:33 pm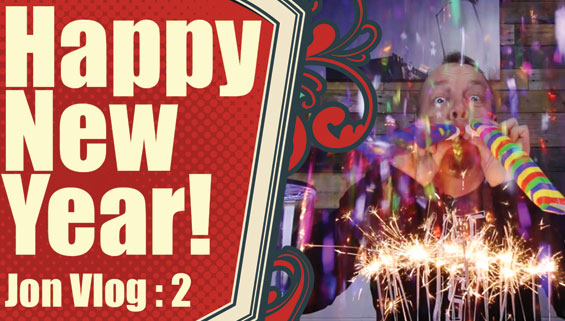 In Vlog 2, Canawrap and Jon bring in 2016 with a bang! (and LOTS of sparkly confetti that will be around the shop for the rest of the year), a whole bunch of THANKS for 2015 and excitement for what the new year has to offer!
Check out the video on our YouTube page and be sure to leave a "thumbs up" and your comments!
We want to know what your three 2016 new year commitments are this year for either yourself personally or for your growing brand!